4Vans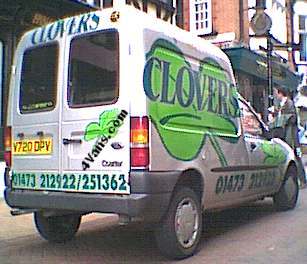 Please feel free to use these photos as you wish:
Vauxhall Astra Van
Ford Courier Van
Ford Transit
Ford Escort Van
Toyota HiAce Van


To copy these pictures to your computer, click above and a new window will open with the photo. Right click on the photo, left click on "save picture as", left click on save. This usually saves a photo into "My Pictures", a folder inside "My Documents". None of these pictures is subject to any copyright restrictions.


---



FOR SALE


4vans.com was purchased as an investment due to a recognition of the potential for exploiting the site within the van industry. The brand "4vans" is short, catchy and memorable. If you have a van hire or van sales business and would like to use this site for your business click for sale details.